A Spell to Bless Someone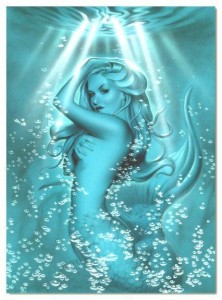 Have any questions about this post? Read the forum discussion here. (After five posts you'll receive an awesome gift!)
This is simple and can be used for multiple reasons. You can change this spell however you like.  This spell is so mold-able that you can use it for almost any purpose, luck, protection, and wishes are just a few. I would start this spell during the waxing phase, synchronizing it to end on the night of the Full Moon. While starting this spell the week before the full moon works the best, doing this spell anytime during the month has been effective for me.
What You'll Need:
1) one white candle
Blessing Oil (How to Make Blessing Oil)
a Bolline (if you don't have one, just use something you can carve with)
A chant written by you
Using your intent, charge your candle. If you aren't sure how to charge a candle read my post:  How to Charge a Candle. Next, using your bolline, carve your name or the name of the person you want to protect, bless, or give luck to on the candle. Dress the candle with the blessing oil. If you are using this spell as a luck spell, blessing oil is still fine to use, but you may want to consider using a luck oil.
Put the candle in the center of your altar. Light the candle for the next seven days burning an equal amount of the candle each day.  Each time you light the candle say your chant. Spend a few minutes seeing the outcome of the spell as if it has already happened. Snuff out the candle. On the last day let the candle burn out. Thank the Goddess and expect the blessings immediately.
This spell is so simple and only requires two things! (Oil and Candle) Let me know what you think about this simple spell by leaving you suggestions, comments and questions below.