Wiccan Lammas
Wiccan Lammas
Lammas is a Pagan festival which is celebrated within various parts of the world. The Lammas is usually celebrated on the last day of July or the first day of August. This celebration focuses on the many blessings received as well as gratitude. This is considered a very important and meaningful celebration within the Pagan religion. Lammas is generally a celebration of the relationship between human beings and the divine.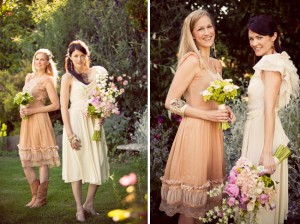 Festival of Lughnasa is an in depth analysis of the celtic festival which marks the beginning of the harvest season. This festival was made quite popular by Maire Mac Neil and is celebrated today by Irish country people. The Lughnasa normally takes place at the end of July. This celebration clearly marks the end of the summer as well as the onset or beginning of the plentiful harvest season ahead. A tasty meal is normally prepared with food grown locally.
The "Daily Bread Celebration" is an important event especially within the Pagan religion. Grains have always been a food that was consumed by Pagans on almost a daily basis. Pagans celebrate this special day by thanking the grain gods and goddesses by feasting and making special relics and icons from corn stalks. The "Daily Bread Celebration" is also practiced by some Christian faiths depending upon which country you reside.
Labyrinth at Lammas serves as a powerful tool for both mediation as well as ritual. Pagans honor the spirit of the Divine Feminine as well as her serpent. Labyrinth at Lammas represents both fertility and regeneration. Fertility and regeneration are very important to Pagans as a means of keeping the population going.
Lughnasadh is a Gaelic name for the feast which celebrates funeral games of Lugh. Lugh is the Celtic God of Light. In ancient times it was believed that Lugh transferred his powers into the grains. Once Lugh transfers his power into the existing grains he is then sacrificed once the grain is harvested. This belief is still held sacred by most Pagans even today.
Many of the ancient festivals are still celebrated regularly by the Pagans. Many of the ancient traditions and customs have been handed down and still hold great significance within the Wiccan culture.