Spell for Improved Memory & Concentration
This is an updated version of a common spell for improved memory and concentration. This spell has been posted everywhere through the years and I wanted to share my version of the spell. I have seen a great increase in my mental capacity since doing this spell and I believe everyday that I challenge my brain and memory I am regrowing that connection in my brain. I try my best to improve every day and that is how my habits produce wonderful results in my life.
---
Spell for Improved Memory & Concentration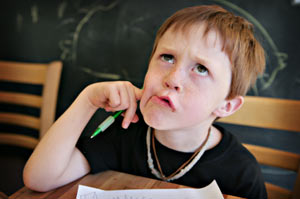 What You Need:
Start this spell for improved memory on a Thursday (preferably on the night of the full moon). You will do this spell for 9 days in a row.  Place 1 drop of star oil onto the palm of your hand and rub it over the candle to raise energy. Also place 1 drop into the the yellow candle and light it. Take a moment to meditate on the candles color and its flame. Once you feel ready chant the following 5 times:
Goddess be with me for I am here,

O bright and brilliant yellow I have a request for thee,

I seek your power, please enter my mind

Improve my memory, give me powers of great concentration,

I remember all that I see, perfect inform, complete in nature,

As I will it so mote it be.
---
This spell should begin on a Thursday so please keep that in mind. This wonderful but simple old spell is a great addition to any witch's book of shadows. Try to write your own version of this spell to add to your book and let us know below how you changed it. You should be able to find the most common version of this spell with a little effort but I like to post how I changed the spell and what actually worked for me.