Spell for Clear Skin
Have any questions about this post? Read the forum discussion here. (After five posts you'll receive an awesome gift!)
This is a clear skin spell. You can find this spell on many different websites but mine is a slightly different version given to me from a good friend. Beauty spells are unique, interesting and quite fun to do as you see the changes you want.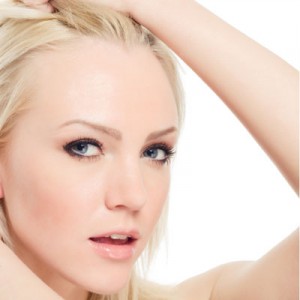 First off, I tried this clear skin spell when I was really stressed out and had a major outbreak. I had an important event to attend and my good friend Jessica Toad, told me to try this spell from her own Book of Shadows.This is a seven day process but it worked for me within 3.
Jessica also reminded me to drink plenty of water, and wash my face both morning and night. If you have sensitive skin the make sure you use gentle items tailored more to your skin type. This may be common sense but if you are serious about seeing results then you must work to manifest it on all levels both inner and outer. Taking care of your skin is key to this spells success.
You should do this spell sometime during the waning moon or on the new moon if you can.
Paper Clear Skin Spell
For this clear skin spell you will need the following:
White Candle (Charged)
Pen
Paper
Do this spell on a Saturday night at midnight. Cast your circle as you normally would and light a white candle, and write 3 things about your skin you want to change. Say this simple chant six times
On this day my skin will change,

brilliant, beautiful, skin I will gain

In seven days my worries will disappear

I ask of you goddess to always be near

So mote it be tonight.
Take the paper and place it on your altar keep it there until the changes you have wanted have come to past. Chant this simple chant everyday while meditating on your new skin, and only drink water, not any juices, or caffeinated beverages. Also, wash your face every morning and at night and I promise you will see the results. It may seem simple but when you see the changes in your skin you will be amazed. Taking your skin and body is very important, do your best to maintain your well being.
Did you try this spell? Leave a comment below to tell me what your thought. Also if you want to contribute a spell from your own Book of Shadows then contact me! My email is [email protected].
Leave a comment below with any questions about this spell for clear skin and let me know what you guys think.