Spell to Believe in Your Own Attractiveness and Beauty
Perform this spell during the time of the New Moon to the Quarter Moon.
Cast your circle, lighting red and orange candles. Call forth the Elements of Earth, Air, Water and Fire, and request the presences of the Goddesses Aine, Aphrodite, Venus and Astarte.
Place a hand mirror, a fresh red or pink rose, rosemary oil, blessed water, a rose quartz and a small bottle on the altar.
Mix together some crushed rosemary, skullcap, thyme, spikenard, yerba mate, vanilla, strawberry, violet and ylang ylang, and set it aside on the altar.
Hold the mirror so that it reflects both the candlelight and your own face. Looking into the mirror, recite: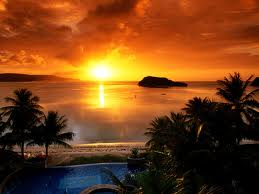 Goddesses, aid me now:

Believing in my beauty, believing in my charms

I call to me now the one who will treasure and treat my heart well.

Knowing my own attractiveness, knowing my strength and grace

I carry my own confidence, love and light in this face.
So Mote it Be.
Using the rune symbol WYNN, anoint your skin with the rose oil in the area of your heart chakra, then touch the rune to your lips.
Sprinkle the blessed water on the rose quartz and upon your own head.
Take a pinch of the herb mixture and sprinkle it over the candles. Place the rest in the small bottle and close up the bottle, taking more of the mixture out whenever you perform this spell.
Now focus on the flame of the red candle, chanting:
I am the rose; I am the real beauty

I am all that my love seeks and believes in,

My real love sees me, recognizes me, is drawn to me now.

 So Mote it Be.
Repeat this daily until the candles are burnt down and the herb mixture is gone. Alternatively you can burn the herb mixture and bury the ashes in a flowerpot that contains any flower or plant that is Venus-ruled.
Thank the Elements and the Goddesses for all they have given you, and close your circle. J.J. Nelson Womens Jersey