Paper Wish Spell
This simple paper wish spell was sent to me via Facebook.  I want to give a big thanks to Lochrit for sharing this spell with me. I appreciate and love all of you! This spell should be done on a Thursday in the morning before the sun rises or as the sun is rising. Lochrit Stone writes:
My sister gave me this spell out of her Book of Shadows. This spell won't create a miracle overnight, but I always get my wish.
Simple Paper Wish Spell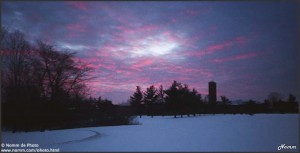 What You'll Need:
Paper
a yellow marker
fire
fireproof dish or receptacle
a yellow candle
vanilla incense
Cast your circle and light your incense. You can make your incense or buy vanilla incense from amazon. If you can't get access to vanilla incense you can purchase a vanilla scented candle. It is preferable to have the incense though, I would choose another corresponding incense over a scent candle but it is a matter of personal preference.
Using the yellow marker draw a pentagram on a piece of paper and write your wish on the back. Fold the paper in three times (fold the paper in halves three times).
Light your yellow candle and say the following:
Beautiful Lady of the Moon

Thank you for the night

Sun's Morning I invoke thee

Make this wish come true
Place one drop of the yellow wax onto the paper. BLOW (YES BLOW) the candle out holding the paper over the candles smoke, sending your wish both out into the universe and on the paper. Keep the paper in the highest part of your room. When your wish comes true tear your papers in little piece and throw it to the wind. Alternatively you can burn the paper and throw the ashes to the wind.
This spell is so simple and I am in love with it. I am going to try and get all the wish spells up for you guys today. Thanks so much for visiting Just Wicca and helping it grow!
Get the Ability to Create Your Own Destiny and Get What You Want Instantly! I'm talking about the Power to Create or Destroy What Ever You Want to… As You See Fit! Develop real magick power.