How to Kiss – 7 Kissing Tips and Techniques
To learn how to kiss like a pro keep reading! And for even more instructions buy:
The kissing season is soon upon us, as we move through the holiday season and into the spring, so it may be necessary to brush up on your kissing techniques. The kiss can say a lot about the person you are kissing. Most women agree the first kiss can decide if there will be a second. Increase your chances of landing a second smooch with this step by step guide teaching you how to kiss. It is nice to fall in love and relieve some stress, so pucker up and give your lover a smooch to remember using these popular kissing techniques.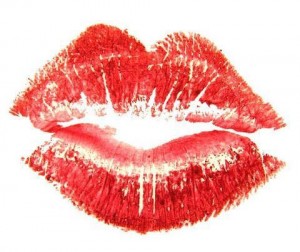 Seal It with a Kiss: Tips, Tricks, and Techniques for Delivering the Knockout Kiss
How to Kiss: Kissing Tips and Techniques
Make sure you and your lover are comfortable. Be sitting or lying in a comfortable position. If you aren't comfortable it will show through your body language and you're kissing! Get as comfortable as possible and make sure she is comfortable as well. Trying to maintain an awkward position while kissing will make you look inexperienced.
Hold your lover firmly but gently. Place your arms around your lover and squeeze them gently. Wrap your arms around their waist and gently pull them into you. If you are a woman you can place your hands gently on his arms or shoulders. Give your lover a good squeeze to show you are enjoying the kiss.
Don't just kiss the mouth. Kiss your lover on their forehead, cheeks and eyelids. Set the mood by kissing them softly on the mouth, breaking away and looking into their eyes, then kissing their mouth again. It's important when learning how to kiss that you remember to relax and enjoy the kiss.
Don't go overboard with the tongue. Never try to force your tongue into someone's mouth. Avoid wet, sloppy kisses. You are not a slobbering animal! Make sure you swallow any excess spit before you kiss your special someone.
Don't try new things on the first kiss. If this is your first kiss with your lover then don't try new things. It is best to stick to the basics until you learn what your lover prefers when being kissed.
Make eye contact after you break away. This makes your lover feel special and important.
Smile and give them a compliment. Show you lover you enjoyed kissing them. Make sure your compliment makes sense. Say something simple like 'That was great' or 'Wow, you are a great kisser' this will give your lover confidence and make them feel secure. It also will help ease your lovers mind because they are probably just as nervous as you about kissing.
How To Kiss! Learn The 9 Most Crucial Kissing Tips That Will Make You A Pro Kisser. Want To Know How To Be A Good Kisser? Want To Know How To Kiss A Boy? … And Kissing Girls In This Great Short Guide!
Learning how to kiss is fun and can make a relationship spicy and interesting. Giving your lover a great first kiss will make them like you even more and increase your chances of getting more kisses in the future! You lover will appreciate the effort you put into providing them a good kiss. Use the techniques in this article and look like a kissing expert!
Lip Synced: 58 Slow Kissing Styles for Sensual partners
The best thing about learning how to kiss is kissing! Go out there and kiss someone special!