Full Moon Love Spell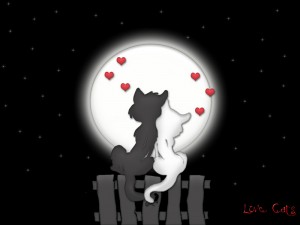 This full moon love spell is really potent and powerful. It is my modern remake of and older classic that is very effective spell often done during the full moon. Spells done during the full moon are very powerful because they done doing the time when your magickal powers are at their highest. Everything is aligned in the universe to make this a perfect time for doing spells. I think a lot of you will achieve success with doing this spell, so I am very please to post this full moon love spell. <3
Full Moon Love Spell
Do this love spell on the night of the full moon. I would meditate and do a ritual bath before gathering your supplies. If this spell can be done safety outside in the moonlight this this is ideal. If you can't then a window showing the full moon will also work. This full moon love spell is very powerful and will almost certainly give your love life a boost. Give this spell a try!
What You'll need:
3 white candles
2 pink candles
rose petals
charm, perfume, or special jewelry
Using something sharp carve a heart in each of the five candles. Do this spell under the light of the full moon. Charge the candles and place them aside. Make a pentacle out of the rose petals and place the candles in the five points. The 2 pink candles can be place on you first and secondary element.  Place the charm in the center of the pentacle. Light the candles and say the following chant;
Five by the Full Moon,

A true love comes to me soon.
Let the five candles burn out naturally. You can leave the candles if you would live (but only if you know that it is safe to do!). Or you can sit and meditate by the flames and ask the universe for your dream guy by visualizing him. (Try not to visualize a specific person!) Focus on traits, and qualities you like.
As you go out, on a date or just doing daily things, pay special care to your appearance and carry the charm with you. If you want to give yourself an extra boost, say the chant as you pick up the charm, spray your perfume, or put on your jewelry.
This is a great full moon love spell. Try this spell this upcoming full moon and leave me a comment telling me if it works (or not) for you!
Do you want that special man or woman of your dreams to finally start noticing you? Do you long for the affections and attentions of that particular person? Do you wish he or she would just ask YOU out on a date? Take action now! Red Magick Love Spells has the right spell for you, even if you are not an experienced witch! Tre'Davious White Jersey