Flower of Light Magic Healing Spell
This is another re-write of a classic wiccan spell that uses the flower of light. I take the time to re-write old spells because I believe that the more personal the connection to the spell is about how powerful the spell is as well. This wiccan healing spell is one of the easier spells for wiccan beginners. This spell uses some really common herbs and oils for spell casting. If you don't know how to make your own St. John's wort oil then you can buy my healing oil and use it as a substitute.
---
The FLOWER OF LIGHT Healing Spell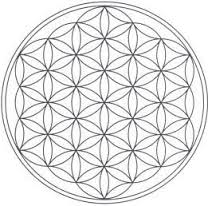 What You'll Need:
St. John's Wort Oil or Healing Oil
2 Yellow Candles
Yellow Flowers (whatever is in season is fine!)
Large white or yellow cloth cut into the shape of a circle
NOTE: If you make the oil for this spell it should be blood-red.
Place the circle in the middle of the floor in front of your altar. Take the oil and place a few drops on the cloth. Take the oil and with it anoint both of the yellow candles. Divide the flowers into two yellow sections and place the flowers on the edge of the cloth on opposite corners. Sit in the center of the cloth. Take the anointed candles and place them directly behind you and in front of you. Inspect the flowers and pick the 2 that look to be in great condition. Take each flower and hold it upright on top of your palm. Clear your mind and send electronic impulses to your third eye. Chant for 20 minutes:
I come to ask of thee to heal my body

Healing light I ask that you surround me

I am now relieved of the burden of illness
To finish the spell go out into nature and sit the flowers under the most elder tree.
---
This easy spell will work for anyone. If you have questions about the flower of light or any other aspect of this spell then please leave it below. Thank you so much for coming and supporting Just Wicca. I have been a bit worried because some of the changes I made changed the site's traffic for a bit but I know because I am working hard everyday the website will be back up in no time. 🙂
Whats an animal familiar?