Draw Desire Spell
This free love spell is to draw out you desires. It is very intense and romantic so use this free love spell very wisely. It can be dangerous, so be careful what you wish for…
Free Love Spell
First you want to meditate. You want to clear your mind right now and be calm and at peace. Don't focus on the spell or the end result right now, just clear your mind. Let the thoughts flow out of your head, you can try this with a guided meditation on disk, mp3 or youtube.com
After proper meditation, place whatever candles you wish in front of you and begin the drawing. You may use a pencil and paper, but other things are encouraged as well. Markers, pens, just not water colors or anything that will take too long to dry. Draw with power. Invest your self energies and the elemental powers into the drawing. Draw your desire, may it be love, a curse, protection, anything.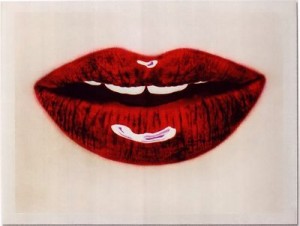 After you have finished your drawing for this free love spell, take a candle with the correct color for the spell and burn the piece of paper after you have folded it up into a package. Put the burning paper on a heat proof surface and watch the flames go out. As it does, the power of the drawing is released and will begin working. Let the candle burn itself out.
I love this free love spell its fun, simple and really unique. I know that I say that often but I love really bare bones spells that force you to bring your energies to the work magickal working. It is almost like a physic connection between you and the Goddess and God. Try this spell if you need clarity on a big decision or if you are hitting a stumbling block in your path.
This is a spell for you to get whatever it is in your life that you want. You are literally drawing and this is creating a powerful desire spell. Be explicit, get creative and really use your power and energies to draw exactly whatever it is that you want. Make sure you are using the correct candles and if you find that your desire is hard to place then use a general white candle. I used a green, white, and red candles for my spell, which was a slightly modified version of this free love spell. It worked great. Leave some comments below with any questions and comments you might have.
Do you want that special man or woman of your dreams to finally start noticing you? Do you long for the affections and attentions of that particular person? Do you wish he or she would just ask YOU out on a date? Take action now! Red Magick Love Spells has the right spell for you, even if you are not an experienced witch!