Spell to Strengthen Your Love
This is a token of love that you should give to your partner to strengthen the connection between you. Gifts are often used in spell casting and spell work as a easy way to give someone an enchanted item or charm. This is a witches bottle with herbs meant to intensify the love between you. Do this spell on the night of the full moon.
What You'll Need: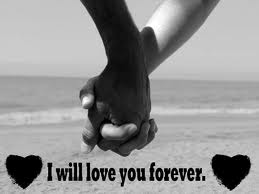 2 glass bottle with cork
rose petals
rosemary
sage
sandalwood
lavender
rose oil
red ribbon
Combine the herbs into the bottle and top with rose oil. Place the cork and tie red ribbon around both bottles.
Take the bottle into your hands and charge it with your intention. See the energy building into your hands. Visualize the energy leaving your hands and transferring into the bottle. Repeat the same process on other bottle.
Give one of the bottles to your lover and keep your bottle in a safe place. Make sure your lover keeps the bottle somewhere safe preferably where you can see it everyday. You can keep the bottle on your altar or in the highest place in your room.
When the relationship is over empty the contents of the bottle in a bonfire to symbolize the end of the bond between you.
This spell is simple but really relies on the current bond between you and your lover. This spell works to strengthen the bond between you using the gift as a reminder of the love between the two of you.
This spell is suggested to be done on the night of the full moon but should also be done with Venus in mind. The next full moon occurring on a Friday will be April 6th 2012.
If you have any comments please leave them in the section below. Find more witchcraft love spells on the website. Thanks for checking it out!
Do you want that special man or woman of your dreams to finally start noticing you? Do you long for the affections and attentions of that particular person? Do you wish he or she would just ask YOU out on a date? Take action now! Red Magick Love Spells has the right spell for you, even if you are not an experienced witch!