How to Get Your Ex Back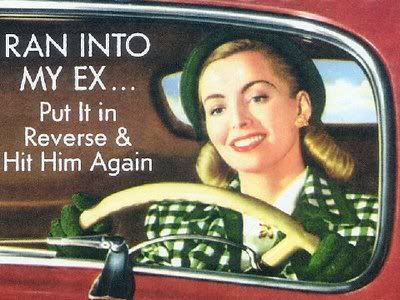 This article will tell you what you need to know to get your ex back. This isn't a bunch of rules but it is my advice. Take my advice and get your ex back. All of my Facebook friends have been messaging, instant messaging, and commenting on my blog a lot asking for love spells.
You can try my sugar love spell or this simple true love spell.
If you are more familiar with witchcraft and Wicca then you might want to try my spell to make someone love you. These three spells are wonderful and effective and free.
Wondering if you guys are meant to be? Want to talk to a love expert? Then get expert advice from real love counselors, psychics and tarot readers. You can get one question asked for free or talk to them for free for the first three minutes by clicking here.
If you are a reader or need detailed instructions then hear are a few good books for you:
If you want some eBooks on getting you ex back then try.
The Complete Woman's Guide to Getting Your Ex Back and Making Him Commit [eBook] – $49.00 (clickbank)
Ex Back Blue Print Plan – Proven Guide to Get Your Ex Back [eBook] – $9.00 (clickbank)
The Man That Has Helped 50,119 People In 77 Countries… The Magick of Making Up [eBook] – $39.00 (clickbank) (has a video)
Spell to Get Your Ex Back
Love Spells: The Joining of Souls
This spell is definitely not ethical, but it is very effective. Remember that magic is a two-way street, and that you will be equally bound. Sprinkle dried white roses with almond oil and burn them inside a magic circle as you recite the spell. Add slips of paper with your names written on them if you have trouble getting the roses to burn. Say:
By all that lives on land and sea
by the incoming and the outgoing
by the odd numbers and the even
by the power of three times three
thy waking thoughts shall be of me
from now throughout eternity
no peace or increase shall you find
until your hand is joined in mine
I bind thee heart and soul and mind to me
I bind thee eyes and thoughts and loins to me
I bind thee to me forever
with cords of velvet longing
by the white rose and the rosemary
by the caverns and the groves
by the silence of the mountains
by the chasms and the standing stones
I bind thee forever to me
with cords of silken danger
Isis, Astarte, Ishtar
Aphrodite, Venus
I bind thee to me forever, so mote it be
Written by:
LADY RAVEN MOON
TWITTER. FACEBOOK. EBOOK.