Attract Your Love Spell
Have any questions about this post? Read the forum discussion here. (After five posts you'll receive an awesome gift!)
I am in such a great mood! I did the purification spell, and really let go of all the internal obstacles preventing me from being happy and following our dreams. Sometimes we think a spell didn't work or feel like the universe is conspiring against us. This couldn't be further from the truth. The universe wants to see us all succeed and I believe our true purpose is to find happiness and give happiness.
This spell works. I think by now you all should know about love spells and the controversy surrounding love spells, but I am going to post this spell and not continue to harp about love spells. I personally wouldn't do a spell on another person that inhibits their free will but I am a believer that the Universe always works for the good of people and will always work it out.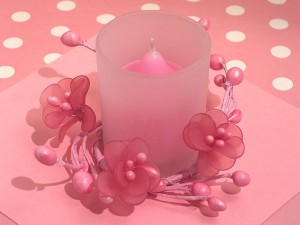 This spell is simple! All you need are few things and it probably won't total to $5.  As with most love spells this spell should be done on a Friday during the waxing moon. You can always opt to do this spell on the night of the Full Moon and if you can manage to do this spell on the night of the full moon on a Friday then that would be optimal!
What You'll Need:
pink candle
a red paper heart (just cut red construction paper into a heart or use white paper and color it red)
love oil (or perfume)
Turn of the lights in your home and meditate in the darkness. Light your candle and place three drops of your love oil or perfume onto your paper heart. Move your candle to the center of your paper heart and say the following (only once):
The love of the universe is plentiful. The essence of love is kindness and as I give love to others love shall return to me
If you have someone in particular in mind, say the following 7 times after saying the verse above; "I love ________, honestly, purely and truly." If you don't really love the said person, or just WANT the said person you won't get the results you want, it may bring the person closer to you but if you just want to date someone why put a love spell on them anyway??!
Leave your comments, questions, suggestions, tips, resources, and all of that below! I love you all and thank you so much for visiting this site and making it great. Without YOU (yes you reading this right now) I would never have been able to work from home doing what I love! Thank you all for visiting this website! Please continue to help it grow!